All the services of our hotel-restaurant in Ariège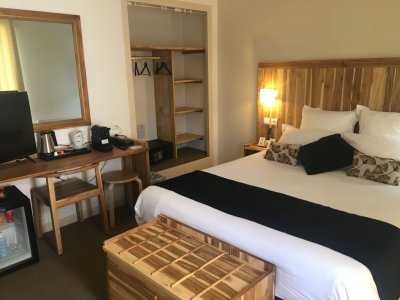 31 rooms
Including 1 equipped for people with disabilities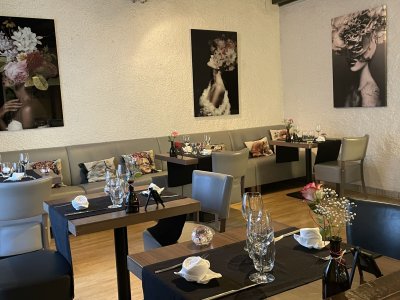 Organic restaurant
Make way for fresh produce, mostly organic, grown by trusted local producers. For homemade meals only.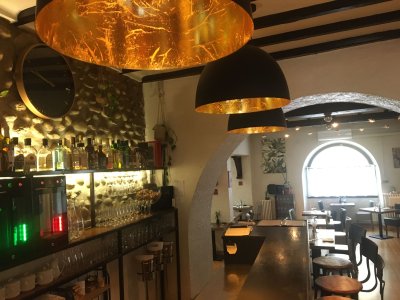 Bar and Snacks
A large selection of wines from the South West, quality Whiskeys and Gins Ariégeois. To be enjoyed with a plate of local products.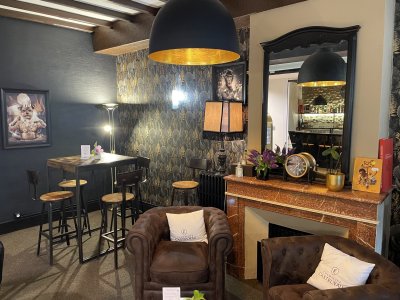 Small TV Lounge, Whiskey Bar, Wifi free
Small loungue room or to enjoy an aperitif while watching supporting his favorite team.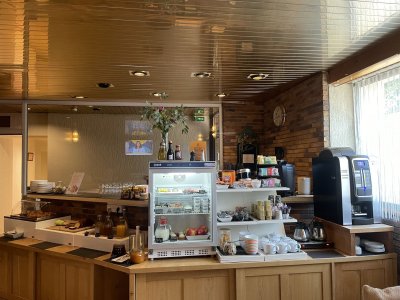 Healthy and delicious breakfast
With a majority of local, organic and homemade products; homemade cake, organic, artisanal products, organic egg omelettes... Room service on request.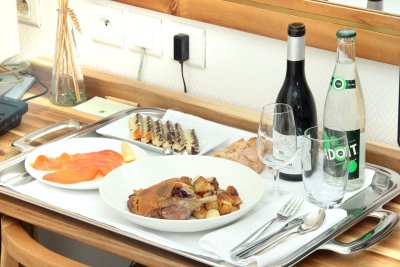 Room Service meal tray
Want to stay calm in your room, we bring you the meal on a tray.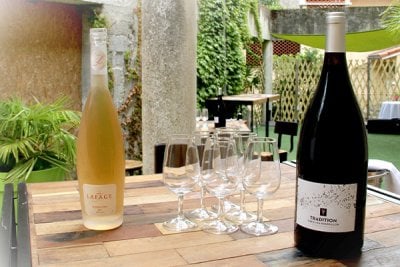 Wine tasting
Taste local wines on our terrace bar.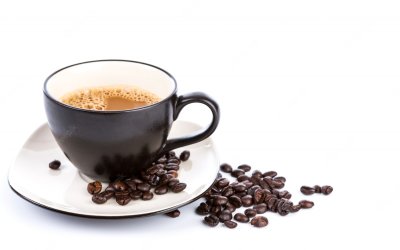 BREAKFAST ON THE GO FOR A DEPARTURE BEFORE the opening of the Breakfast
You leave early, before the opening of our buffet Breakfast: do not hesitate to order your breakfast on the go: 1 hot drink tea or coffee / madeleines / compotes / orange juice / fruit: on request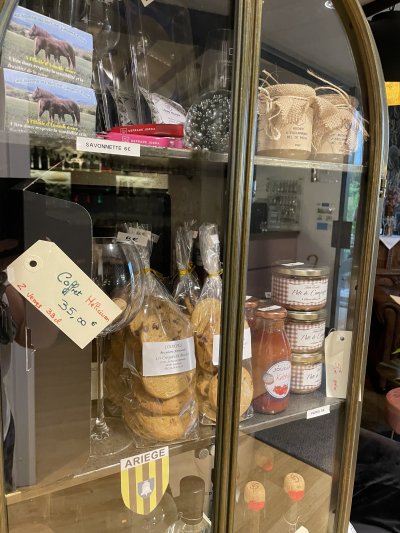 Sale of local products
Small souvenir shop to take a treat from Occitania with you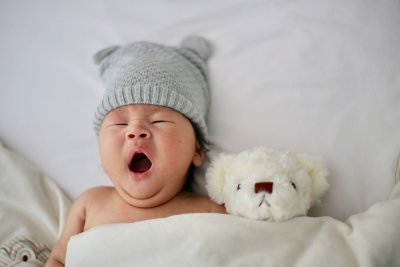 Family Room
Cot, Sheets, Seat for children, Changing mat ON REQUEST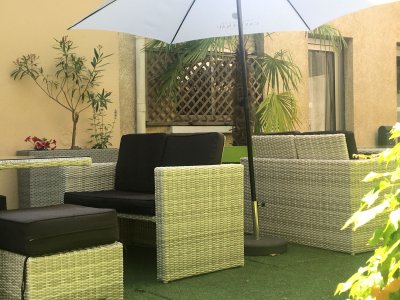 Shaded terrace
A little moment of relaxation to cool off in the shade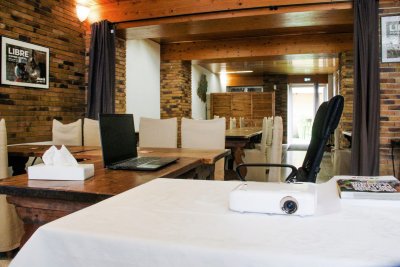 Seminar room
Modular lounge for your meetings in Pamiers. Find out more about our private lounge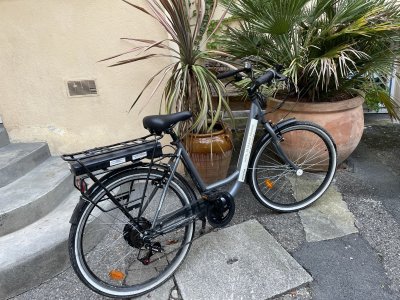 Bike rental and garage
Rental of electric bicycles and closed bicycle garage, with provision of repair tools.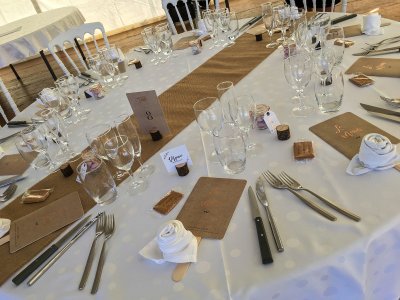 Events
Privatise one of our spaces to organize an event or group meal with family, friends or colleagues.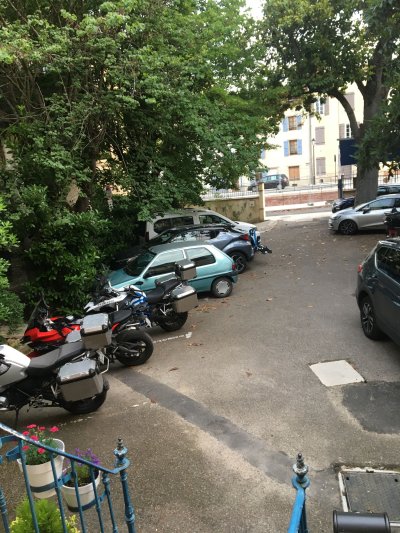 Free parking
On-site parking in our free, shaded car park.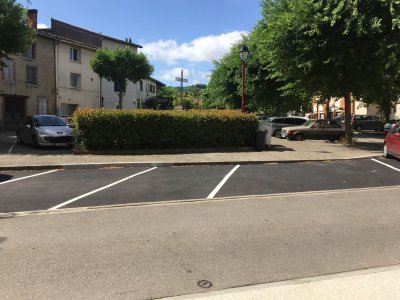 Coach parking
Group welcome with coach parking in front of the hotel
SHUTTLE TRAIN STATION HOTEL
On request, depending on the time of arrival, it will be possible to pick you up at the station (Service at an additional cost)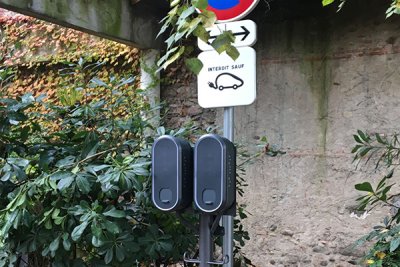 Electric car charging station
2 electric car charging stations are available.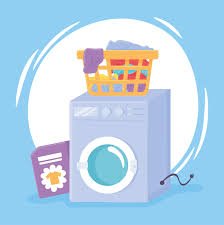 laundry
Reserved for Cyclo customers: laundry cleaning and drying service provided by our teams: on request, with supplement.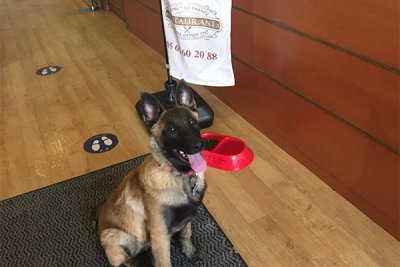 doggies welcome
Pet welcome Free and on request: Carpet, Bowl, Sanicanin, plan for walks and a candy box for doggies. On demand.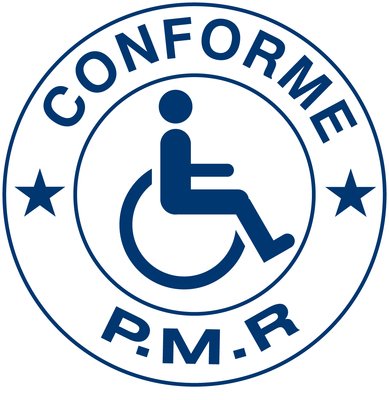 Adapted for Persons with Disabilities
One bedroom with ground floor access, an open bathroom, fitted shower and toilet, seat in the shower, stool, and adapted sink.
Ground floor access to the breakfast room and the restaurant. Parking space 2m from the hotel: rue de l'Hospice.
Personalised welcome (please specify the approximate time of arrival).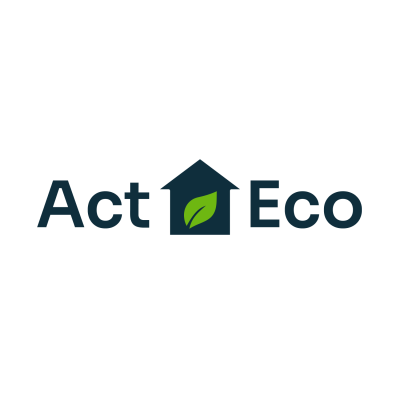 WASTE MANAGEMENT
Our establishment is sensitive to Environmental practices. We obtained the score of 10/10: Here is everything that is sorted in our Hotel Restaurant:
- Cork stoppers: partnership with the French Cork Federation to collect and return our stoppers made with oak cork
- Glass bottles: returnable and non-returnable
- Yellow containers in the outbuildings: for your plastic packaging, paper, cardboard
- Presence sensors in the commons for the lights
- Heating management computer
- Used bulbs / Batteries
- Ecololabel cleaning products, Green
- Donation to the Ferme de Lagalage of unconsumed food leftovers from customers.
- Used frying oil collector
- In our garden: Weedkillers by hand and with white vinegar, vegetable garden with edible flowers, birdhouses, planting trees and others to shade the parking lot
- Electrical terminals for vehicles
- Electric bikes
- Aromatic vegetable garden
- Birdhouses installed in the Garden
- Hive installation project to produce our own honey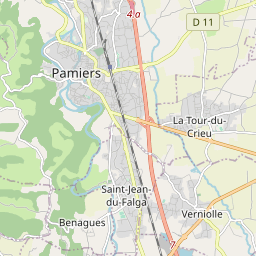 Tour de France En Ariege
You are a fan of bicycles, you practice cycling, do not hesitate to contact us, come as a group to us at the best price! Room Breakfast suitable for athletes, Diet dinner.
Guides, cyclosport circuits are at your disposal as well as a garage, a repair shop, something to clean....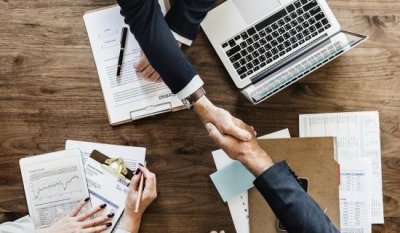 THANKS
We particularly thank all the local, national or foreign companies who trust us: Aubert and Duval, Eramet Group, Safran, Akzonovel, Maestria, Entreprises Latré, Sannac, ABCR, Angles, Totoya, Mercedes, Spelleco, Allianz, Dreux.
The 1st RCP,
Our Sports and Cultural Associations
And many other companies, thank you for your loyalty, you are our pride.